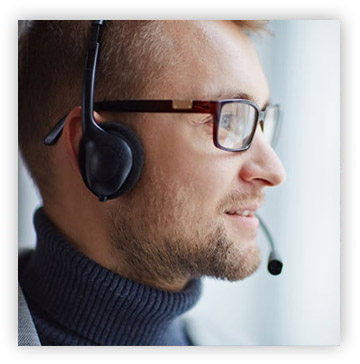 Horizon Answering Service
All Day. Every Day.
Missed calls, voicemail boxes and customers patiently waiting during continuous ringing are a thing of the past. Consumers today expect immediate attention and access to the products and services they desire – any waiting or non-answer will result in a dropped call and lost business. Instead of taking a chance with a non-performing recorded answering services, Horizon Answering Service provides a live, local professional receptionist to answer your incoming calls with a personalized message of your choice. Some of our answering service capabilities include:
• Agent Answering
• Remind-a-Call
• Commercial Emergency
• Dispatch Disaster
• Back-Up Service
• Web Enhanced Applications
• Order-Entry/Ecommerce Services
• Ad Response
• Voice Mail Services
Why Horizon Answering Service?
Horizon Answering Service takes pride in our reputation as the best answering service solution in Montana. We understand how important each phone call is to your business so all of our call representatives are carefully and thoroughly trained. Whether you are a one person operation, or a large corporation, we want to embrace the voice and persona of your brand and your company.
We have clients in a variety of industries because our exceptional dedication to customer care, responsiveness, and attention to detail enables us to handle calls, resolve problems, and close sales better than any competitor in the industry.
If you have questions, feel free to give us a call. We're happy to help! Horizon Answering Service's resources allow us to provide boutique-style, custom-designed programs to our clients with the flexibility and technology of a large company. We provide services to a full-range of industries from single-person operations to national corporations.
We Are Helping Businesses Stay Connected 24/7
While your day may be hectic, your callers will never know. Rely on our budget-friendly answering service solutions to be the welcoming voice to help in the growth of your business.
Horizon Answering Service provides a state-of-the-art solution to eliminate the hassle typically associated with on call services.
We tailor our software to your needs—from customizing message delivery by users and their preferred device to creating unique escalation procedures across multiple user groups. Our systems offer triple redundancy and all contacts and handled within our secure facilities so you can be sure of 100% quality control. In addition, our healthcare audit process ensures relevant data is HIPAA (Health Information Portability and Accountability Act) compliant and secure. When you partner with Horizon Answering Service, your answering service will be exceptional.
Customized to deliver every message according to each user's preferred device—pager, Blackberry, iPhone, or other smart phone.
Provide you the ability to manage, in real-time, updates to schedules, users, contact information, and escalation procedures.
Offer detailed documentation of all calls so users can view a history of interactions prior to responding to a contact request.
Highly reliable and backed by our 24/7 answering service—including escalation support for your critical path issues.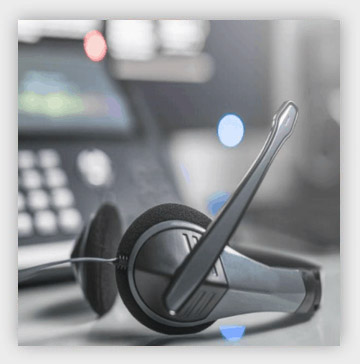 "One of our customers immediately noticed a change in the level of professionalism with the "new" answering service – friendly, courteous and skilled. That level of service has made us even more confident that we made the right choice to join your service."
"We're adding another department to your answering service and I've been told you do a great job. I was very impressed with the level of professionalism from your customer service representative when I called to make the arrangements."
Municipal Water Authority
"As a pharmacy director, it's important that our patients receive the highest level of care and support at all times. You played a critical role in ensuring that the needs of our patients were met after hours and on holidays. I could not say enough great things about the quick, courteous service that they provide."
Director of Pharmacy Services
Ready to Talk?
Get Started Today.
In most cases, answering service programs can be set up within days and only require a brief set up call with you to identify the service requirements. It's simple and straight forward, we do the work for you to ensure a seamless transition for you and your team. Contact us to get started today!